Hey everyone, so as you know from my last post, I made the decision to return to Germany ♥ (Aww while I am writing this, my cat strolls around my room ♥ I missed her).
The flight, actually 2 of them since I had to change airplanes, went fine. The teddy bear I got from my boyfriend came with me.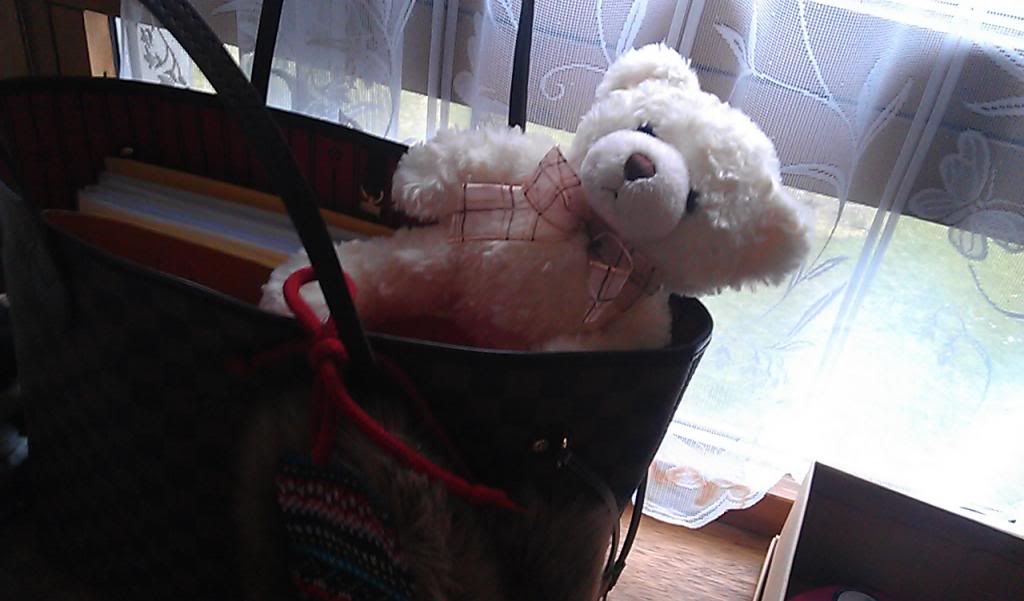 The cool thing was, that Emilia was on the same one from Aberdeen to Amsterdam. We did online check-in to make sure that we can sit together ♪ Of course we had loads of snacks with us ♪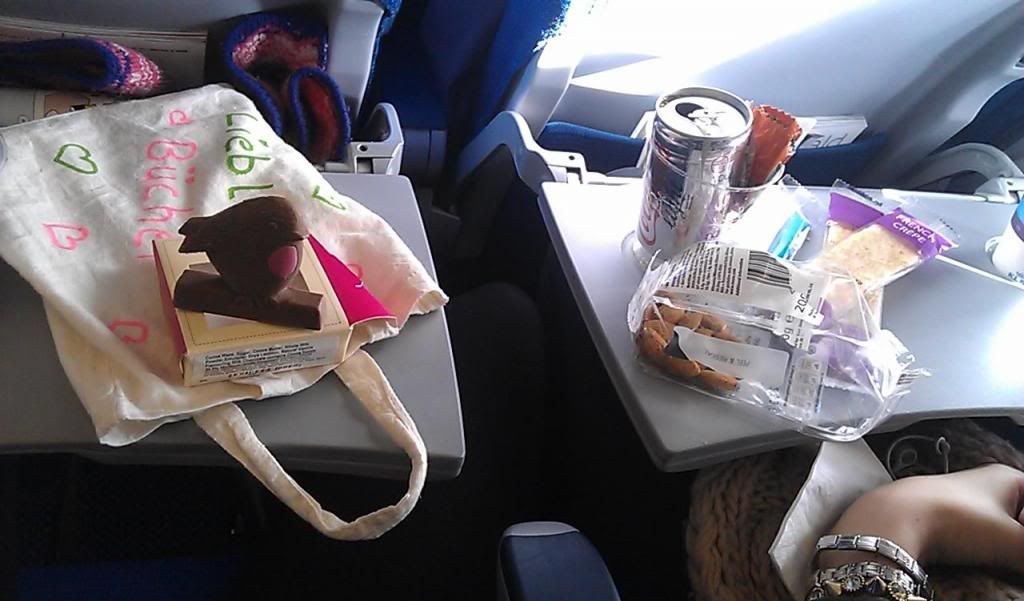 The two of us, wohou.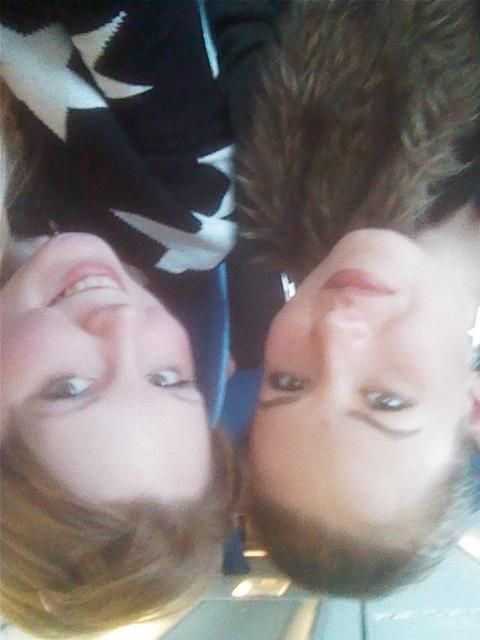 My family picked me up at Hannover airport around midnight and they were not too happy that I had so much luggage. 23.4 kg of luggage (they let me passs at the drop-off, lucky me) plus handluggage consisting of a handbag, a big sportsbag and a laptop case. Not quite sure how I managed to walk to the bus station with all that in Aberdeen.
I am super happy at the moment, however there are so many things to organize. My room is a mess too~ just like I left it haha ;D But I plan to get a super nice mirror soon so that I can snap outfit pictures ♥
I am also signing up for some pre-courses at university, so that I can do well in my studies in Germany. I've heard that Maths is quite killing, but we'll see. Tomorrow I will go to the Chinese Center here in my hometown- I didn't even know we had one- and try to sign up for a course or an exam. Or both. Personally I'd also like to try getting a DELE certificate for Spanish as having DELF for French has already helped me quite a lot.When I unpacked I realized that either a) my wardrobe is too small or b) I have to many clothes. I can't really fix problem number b) so maybe I should look for a new wardrobe too. Then most importantly I'd like to meet my friends and tadaa I already managed to meet my boyfriend ♥
After a nice big breakfast with my parents and some unpacking, he came to my place ♪ We had such a nice afternoon/evening and it is a shame that he already had to go because he's currently doing an internship in a hospital. It's part of his Medicine course and sometimes he has to start work at 7 :') For me that's not that early [remember hitting the gym around 6.30 ;D] but he loves sleeping in ~ poor him.
We also went to McDonalds because it's very close to my place and open on Sundays. Most UK people don't know this but yes our shops are closed on Sundays.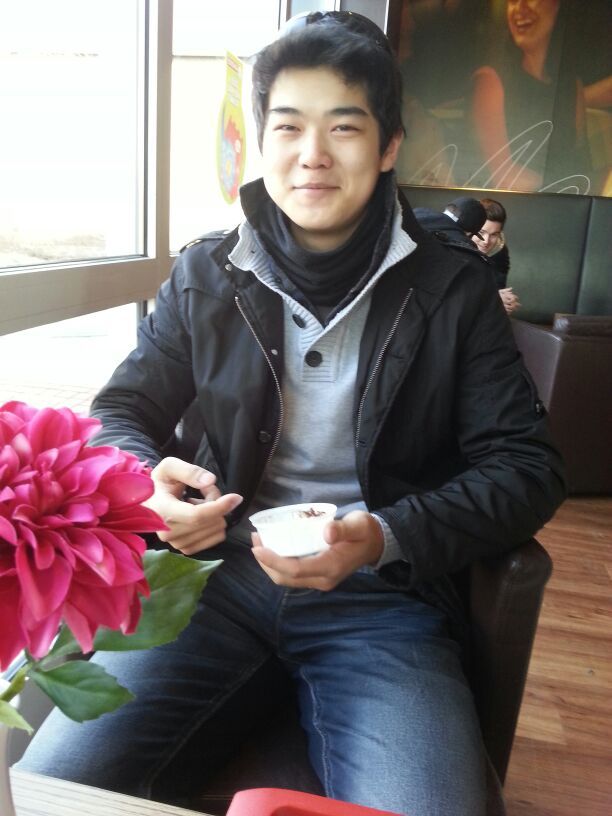 David had a Mcflurry with Milka chocolate. mhmm ~
Usually I don't like them because I dislike ice cream in general, but it was very good.
He loved it so much, he even took the little bits that stuck on the lid.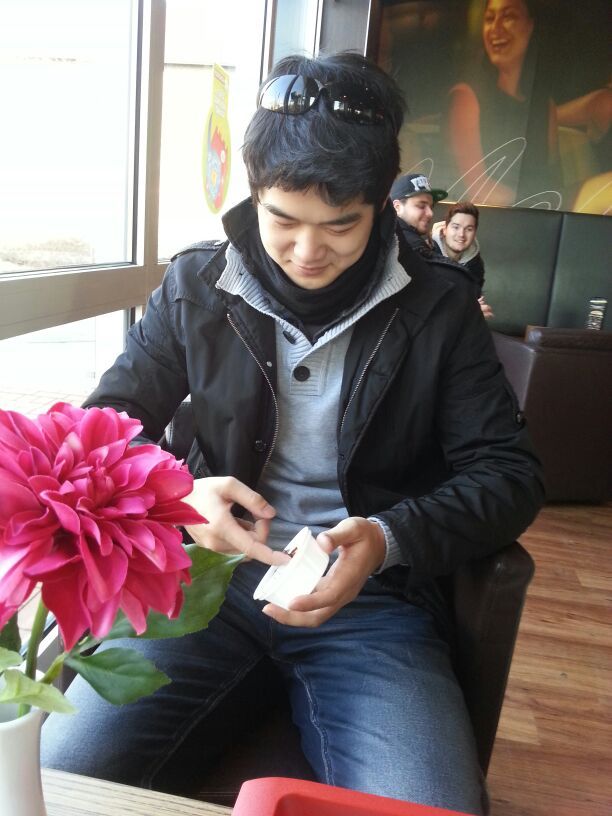 I had some water [boring yayy!!! spam spam spam ;D] and delicous apple pie ♪ Unlike in the UK, it was not too sweet. In fact so many sweets I ate in Scotland were...tasty, but very sugery.
I cannot put in words how happy I am to be back. Surely I will miss my friends from Scotland, but I guess for now, Germany is where I belong ♥ And I don't want to annoy too many people with this~ I'm just so proud that my boyfriend and me managed to do long-distance until now. It was not easy, still we managed. I love you more every day :)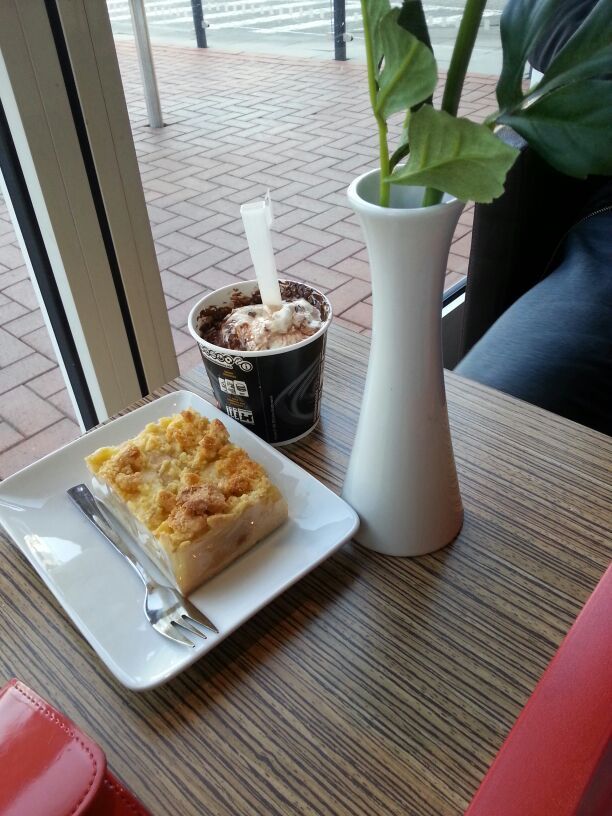 I have to go ♪ I need to pack again because my mum and me go skiing in Austria. We leave

on Tuesday :')

Hopefully you enjoyed this post and don't forget that Bloglovin button

.

Google Reader might shut down :(