It sounds like an actual sentence :D
Hello ♥
Quite a while ago, my boyfriend visited me and I gave him a voucher for our town's ''Build A Bear''
store as a gift since we celebrated our 2-year anniversary in April ♥
Now- what is this store?
It's located in the city center and I see many children walking in because you can make your very own teddy bear in there. I think depending on how much you (or your parents ;D) are willing to pay, there are different options for the material and you can even give it a ''heartbeat'' - a little electronical device so that it seems like your bear lives. There are also clothes available but in my opinion they are very pricey and...teddy bears look good naked!
My voucher contained the basic option and my boyfriend chose blue fur due to a childhood memory. Appearently he had a blue teddybear when he was still a baby ♥ Since I knew that I would never be able to make a decent replica of this ''ancient teddy bear'' I let my boyfriend choose a new one :)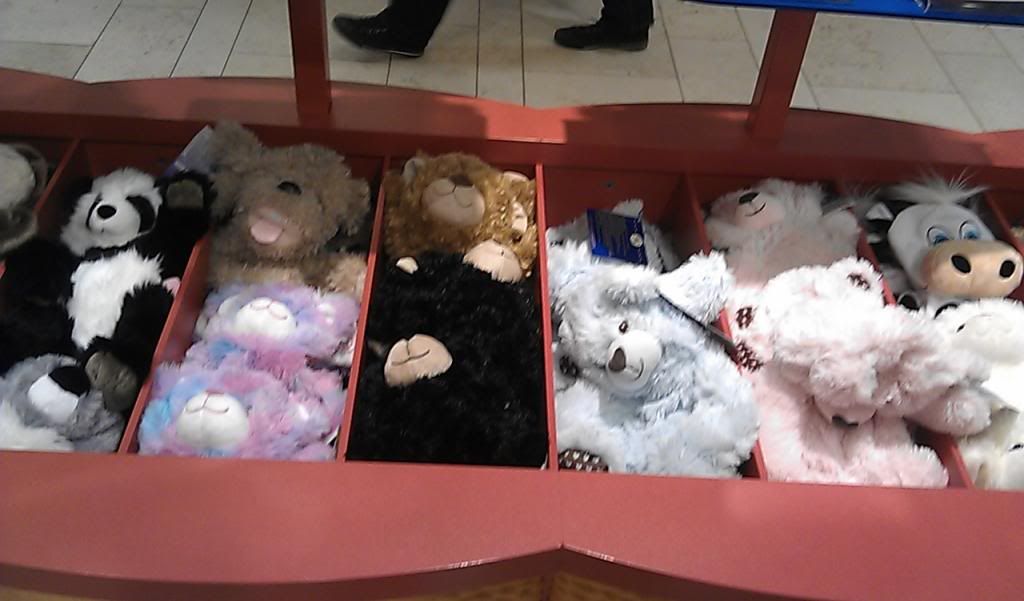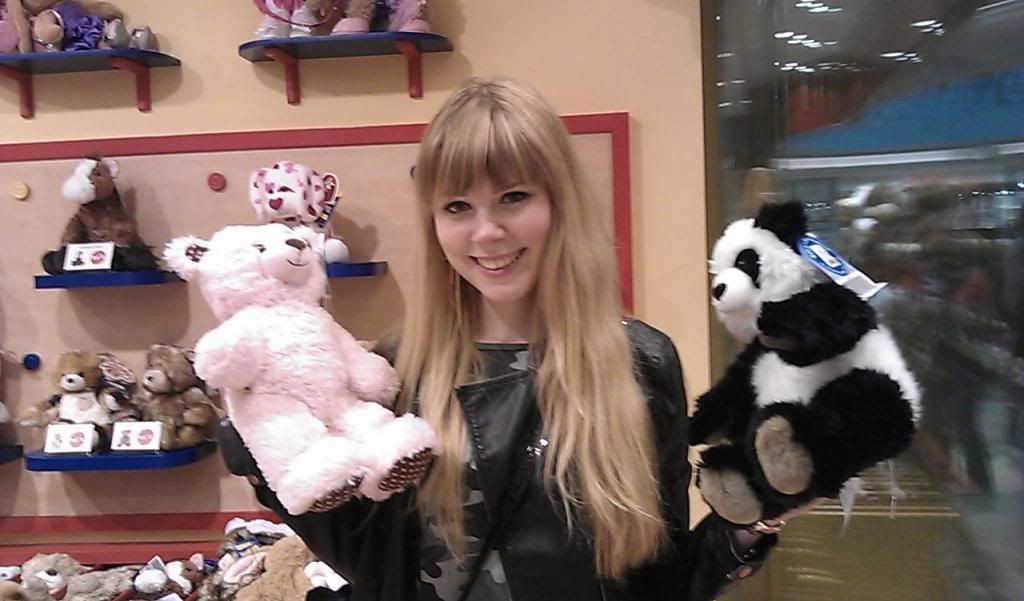 The fur (the empty body) was given to a lady from the store and she filled the bear with...something like wool. Not sure. My boyfriend also had to jump (so that the bear gets energy XD) and he had to put a little heart made of soft fabric between his hands so that the bear will get a warm heart ♥
Next, we went to the ''hairdresser'' with the bear haha XD I did not take photos of everything, sorry. Here you can see the ''lifeless body''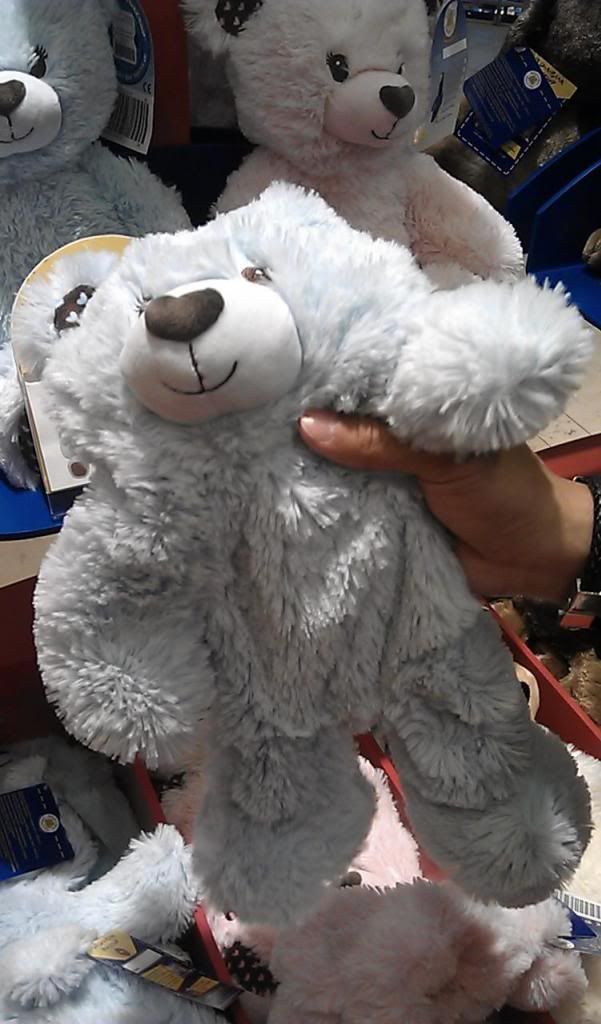 When we had finished our work at all of those little stops (it was so much fun!) we went to a machine where my boyfriend created the birthcertificate of his bear. He named the bear ''Zack'' and Zack got a cute little home --> a lovely carrier box.
Even though my boyfriend did not jump around like all the other kids, I could see how happy he was :) I guess guys never want to admitt that they love cute toys, right? :D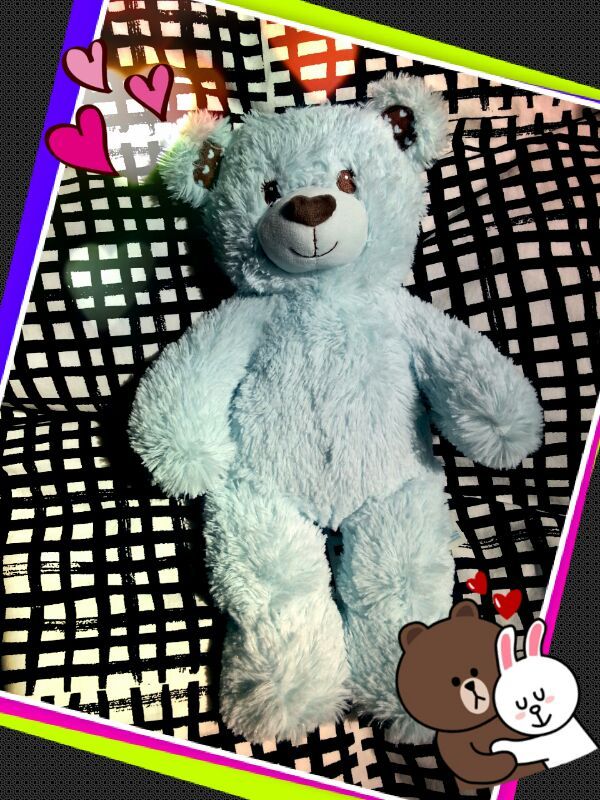 The two of us ♥ And outfit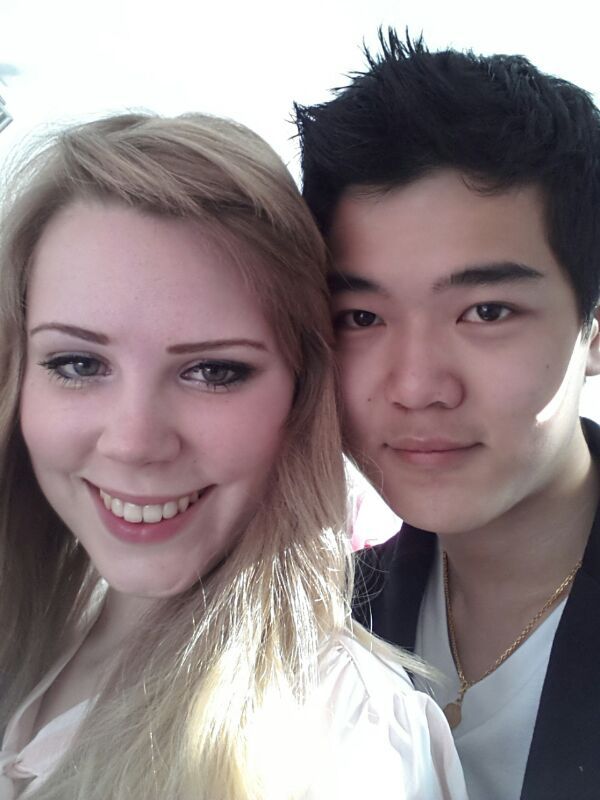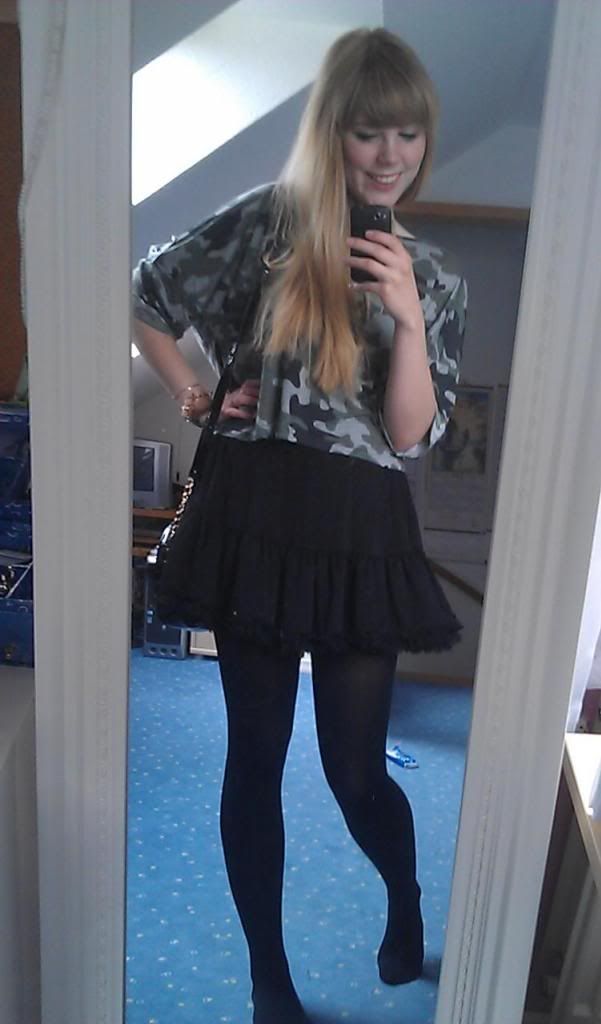 Now let's change topics haha ;D
Summer is finally here in Germany! At least in the North, we are able to enjoy a weekend full of sun ♥ If we didn't have finals coming (in Scotland they are already done with them) we could get a nice tan and enjoy every day to the max! Okay, actually we can still do that.
I started working out properly again. Meaning that I mix cardio and muscles, eat more healthy and get inspired on Instagram. A while ago there simply wasn't any room- neither in my daily routine nor in my mind. So I guess that's where the lazyness comes from. The nice weather is super good for working out and getting lots of energy :)
I'm back in game!
Also my friend Freya and I finally managed to talk to our neighbour who is one of the administrators of our local tennis club ♥ He can get us a membership soon! I seriously hope that this summer will be an outdoor-summer if you get what I mean. I want to play tennis, swim in the sea, go to the lake with friends and have an awesome time :)
On Wednesday, I signed my contract for work ♪ So now I can say that I'll be officially working at a jewelry/accessory store beginning 1st July ♥ Just thought I'd share the joy. I even bought something there today.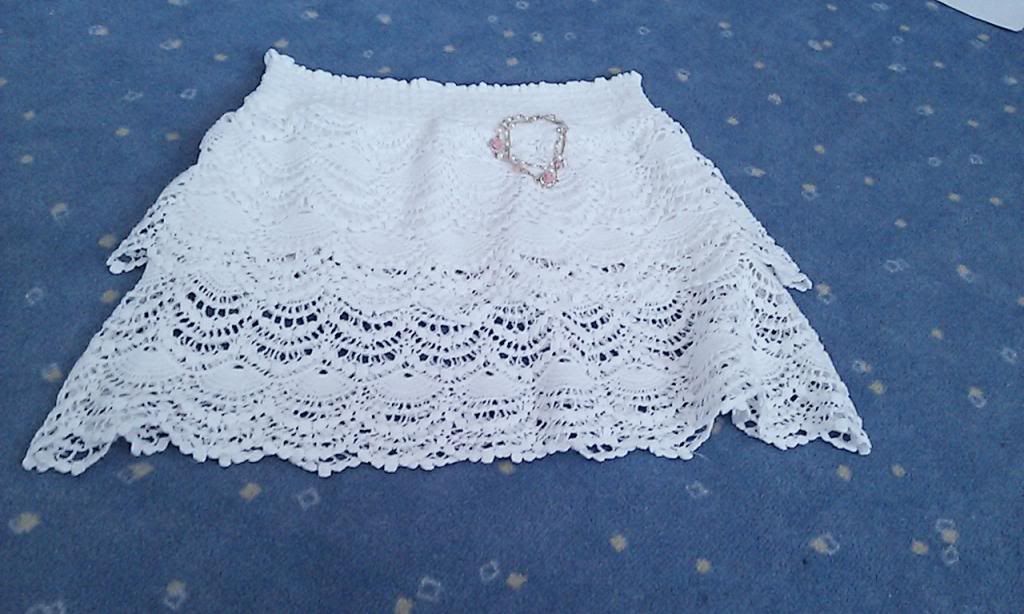 Isn't it lovely?
Underneath you can see a skirt I bought when Stefania and I went shopping at the mall close to her place :) They have pretty nice things there; even a store called ''Kult'' which I haven't seen in Hannover city center yet! There we bought kinda twin dresses~ actually both of us liked the same dress and then we were like ''why not?'' :D But no picture of that yet because I plan to wear it for my cousin's graduation party.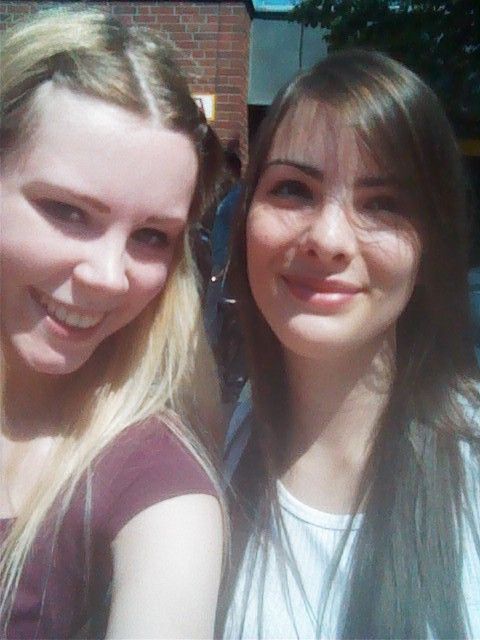 As you can see, I don't wear my fringe down because...well it's summer and I like to have my hair off my face :'D And maybe I will let it grow out but I keep changing my mind about that every day. I love how VS- models wear their hair with the middle-partie and I wonder if I can to this too~
Oh Gosh, so much blah blah.
Anyway, we will have a barbeque with our family now and then in the very late evening, I will go for another run along the river ♥