Hello everyone,
today I feel super motivated to post again~
yay!
In my holidays, I visited my boyfriend in Marburg which is not that far from my hometown (Hannover).
We spend 3 lovely days and took the same train home where he spend Christmas with my family.
I was seriously nervous :'D

Salut à tous,
aujourd'hui, je me sent super motivée d'écrire un autre post~
yay!
Pendant mes vacances, j'ai visité mon petit amie à Marburg- und ville pas tres loin d'Hanovre.
Nous avons passé trois jours fantastiques et on a pris le même train quand on est parti. Aussi, il était chez ma famille à Noel.
J'étais vraiment nerveuse :'D

♥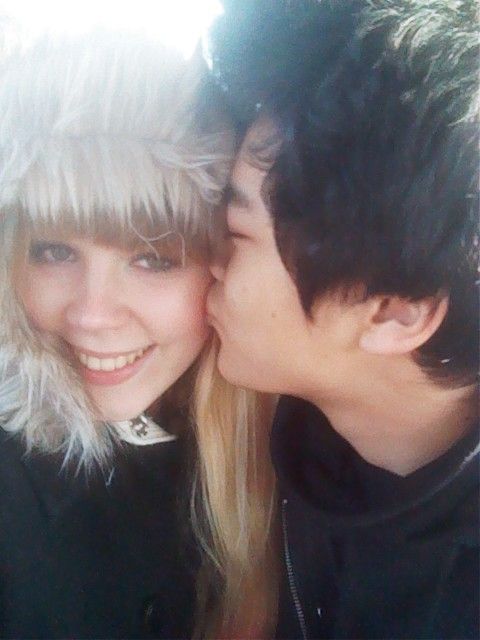 One of my outfits♥ I love his flat! I did not take a photo but it is so big and his flatmates are nice, too.
Un de mes outfits♥ j'aime beaucoup son apartement. Je n'ai pas pris de photo mais l'apartement est vraiment grand est ses co-habitants sonst sympas.
In the evening
Le soir
~
We made Ramen~
On a preparé des Ramen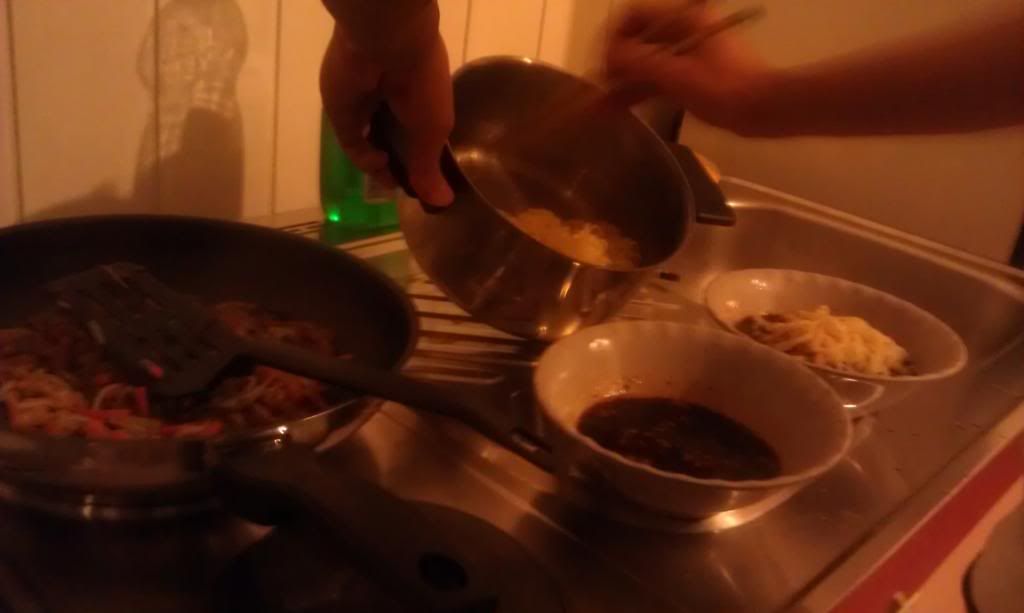 He does not like shopping that much.
Il n'aime pas beaucoup le shopping hahaha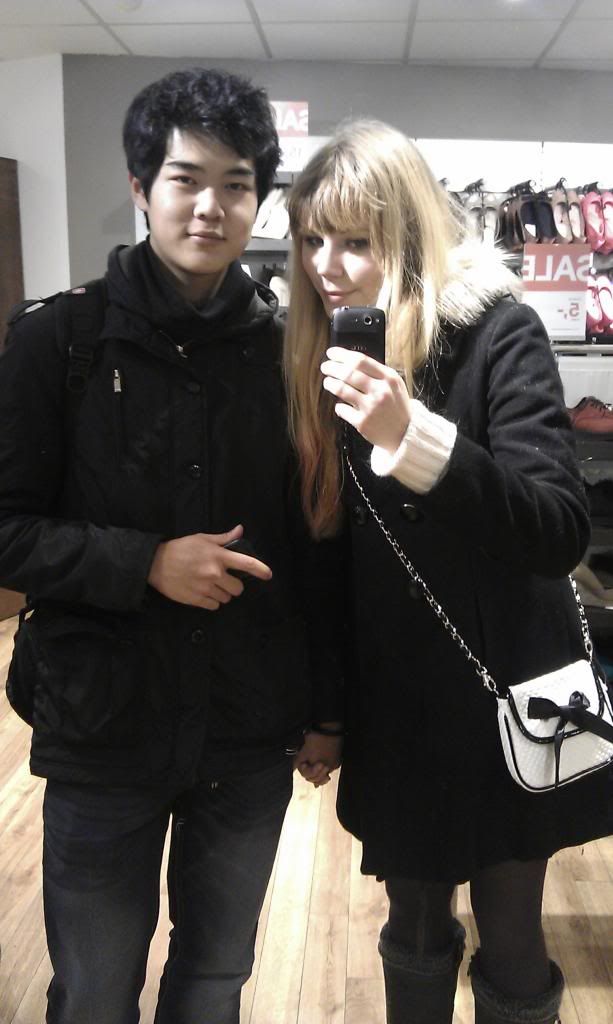 Our lunch at the "Salädchen" (a salad bar which is so good)
Notre repas à "Salädchen" (un petit restaurant ou on peut faire son prople salade)
♪ YUMMY♥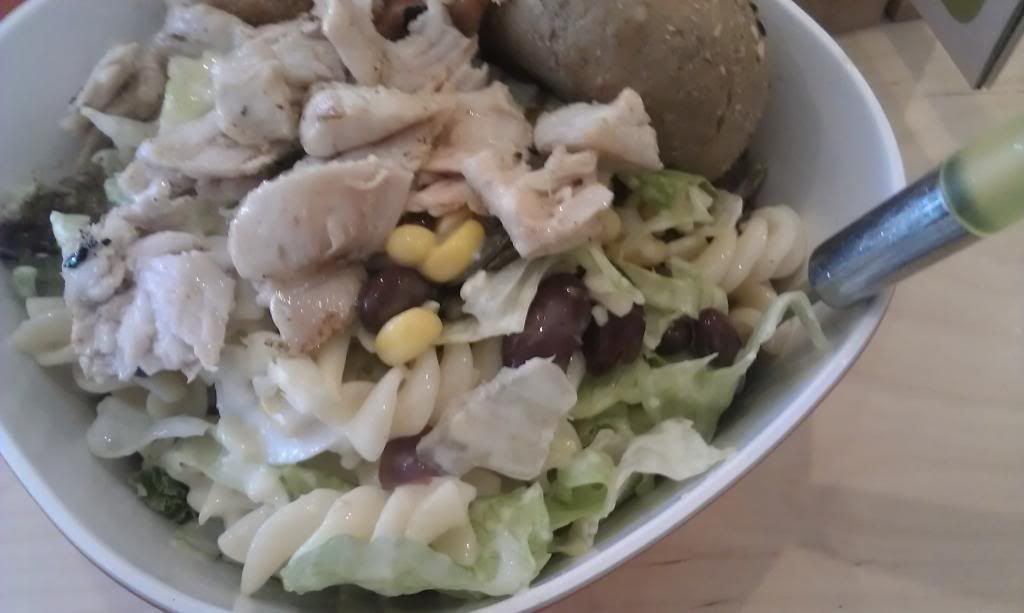 ♥♥♥
And now only in English~
Since my boyfiend and me have a long-distance relationship since September 2012 and still love each other like crazy, here is my advice for those who think of doing this as well.
If not, just skip that part and read after the little hearts at the bottom.
First of all, be aware of the
negative
aspects (if you wish to call them like this) as there are:
- the fact that you
can not
just call him up to meet you if you feel like it or if you are feeling a little down.
- you won't get to
meet
each other, well
physically,
whilst away. You know what I mean, right?
- If one of you has issues with
lack of trust or jalousy
this may not be suitable because there will be days where you have no clue what your sweety is doing at the moment. You need to absolutely trust the other person.
- You will feel
lonely
. Yes you will. And your boyfriend/girlfriend will feel this way, too.
Now here is what to do and also the positive side of it:
- thank god
we have the Internet.
No need to explain this in detail, but we all know
skype & whatsapp
or other messengers, right? Especially if both have you have smartphones, lonely evenings might not be so lonely because you can text each other good night.
It is old-fashioned but how about letters? Keeping photographs or other little memories helps as well.
And this might be your partners chance to
treat you to a little peace of jewelery
before you leave.
- when you
finally see
(and feel ;D) each other again,
it will be so worth it.
- Because of the jalousy/trust problem: Being in a
good, strong relationship before doing long- distance
is key in my opinion. Forget all this "what if he/she meets someone..."-
shit
! For me, love automatically implies trusting each other so there is absolutely no reason to be jalous. Just be careful that it does not go to the point where your partner "does not really matter to you" and where you take him/her as granted.
- Another positive aspect is that you will be
forced
to go out and meet other people. For me this has never been the case but I know couples that totally rely on each other and where at least one partner gave up on his good friends. In long- distance, this won't happen as you will have boyfriend/girlfriend-freetime. Instead of crying, think about all the good things you can do with that: Play that instrument you always wanted, do some sports and surprise him with a better shape or some new clothes, do volunteer work etc.
♥♥♥
Now something totally different~
I get comments about my hair a lot (like it's my only pretty part :D) and would you guys like a hair routine- thingy?
Let me know.
Bisous & Kisses.
Keki