Hey everyone

I had my first exam together with
Brooke
and I think it went quite well
Obviously it could've been a lot better if they had included a decent question on Imperialim but who cares.
So happy that it is over.
The next on is on Friday tho~
♪
These leggings here are from the children's section. I can only recommend going there. And the truth is that this is not even the smallest size. A friend at uni had ordered hers online but I did not want to do that so I was happy that the store had them today.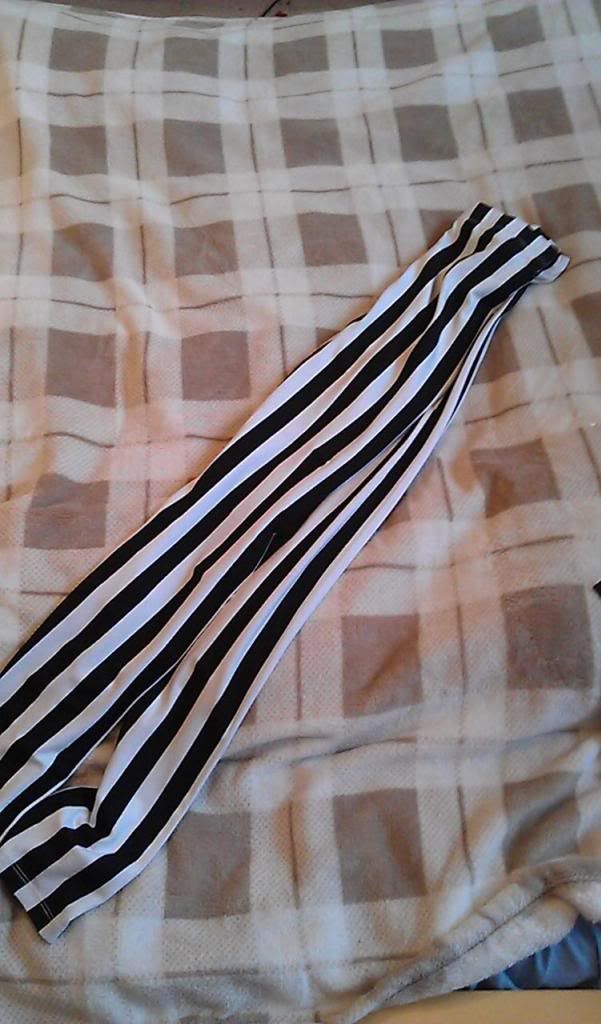 And I've had my eye on this in December but I did not buy it back then. I was super lucky to find it on sale!
//

7 Pound instead of 28 °w°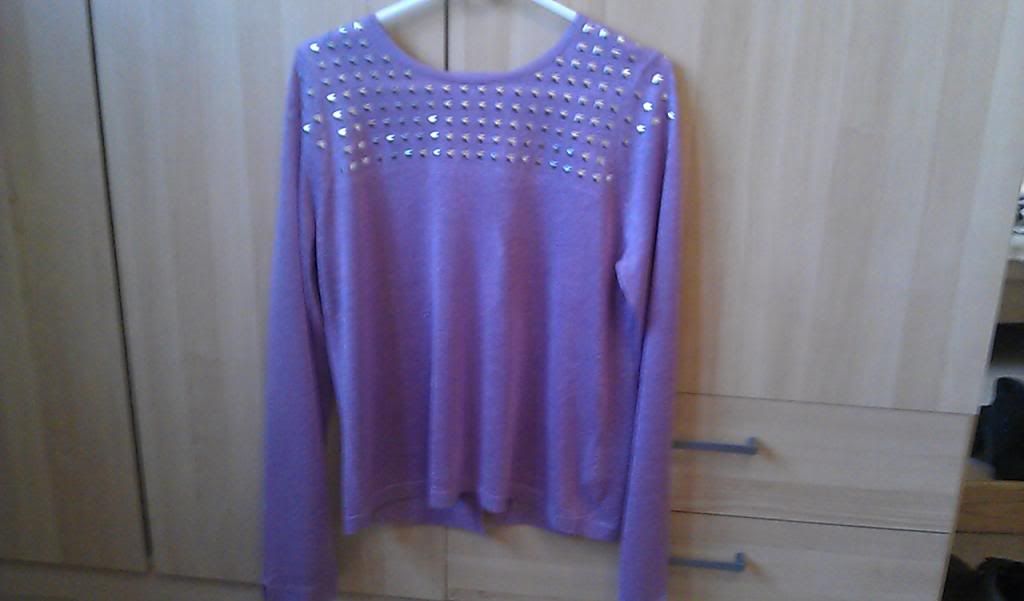 And I could not walk past this ~
it's a little hairtie and I love it. I am really into bows lately.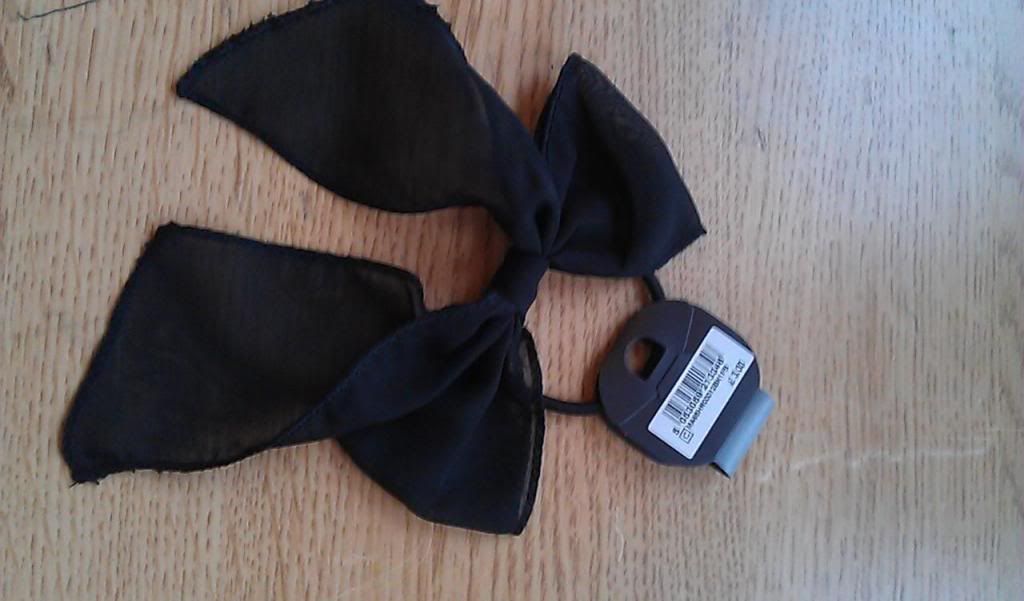 I found this when I was in Germany (I've had it since two years but never really worn it. It is a clip that you can put on any shirt)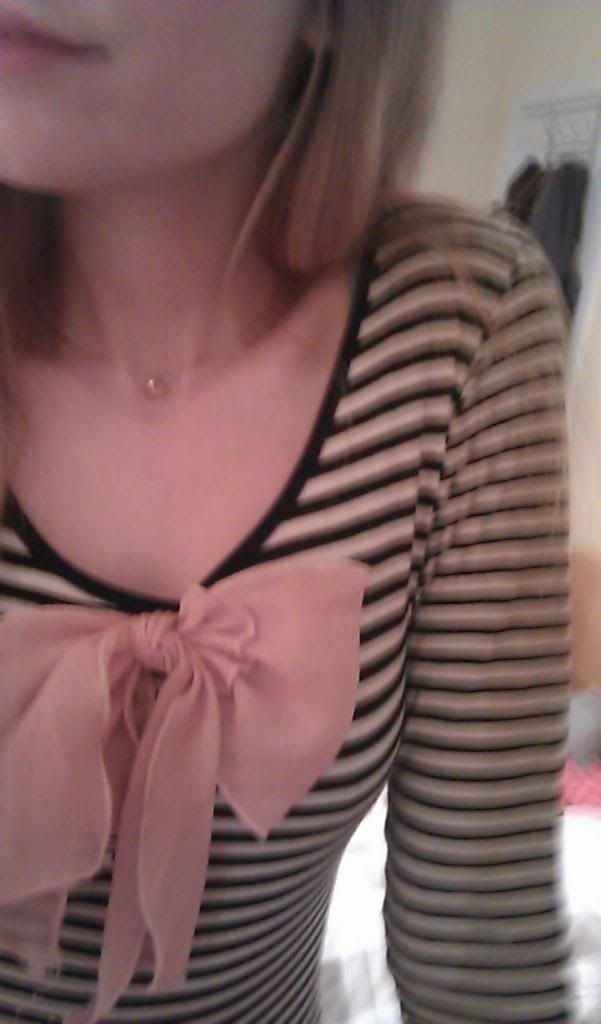 I also went to a jewelery store and finally got this ring ♥ A friend in the UK told me how much she likes YSL and actually this looks a bit like a replica I think. I do not own many rings at all~ but I will start building up a collection ;D until I get an engagement ring~ wait what? :D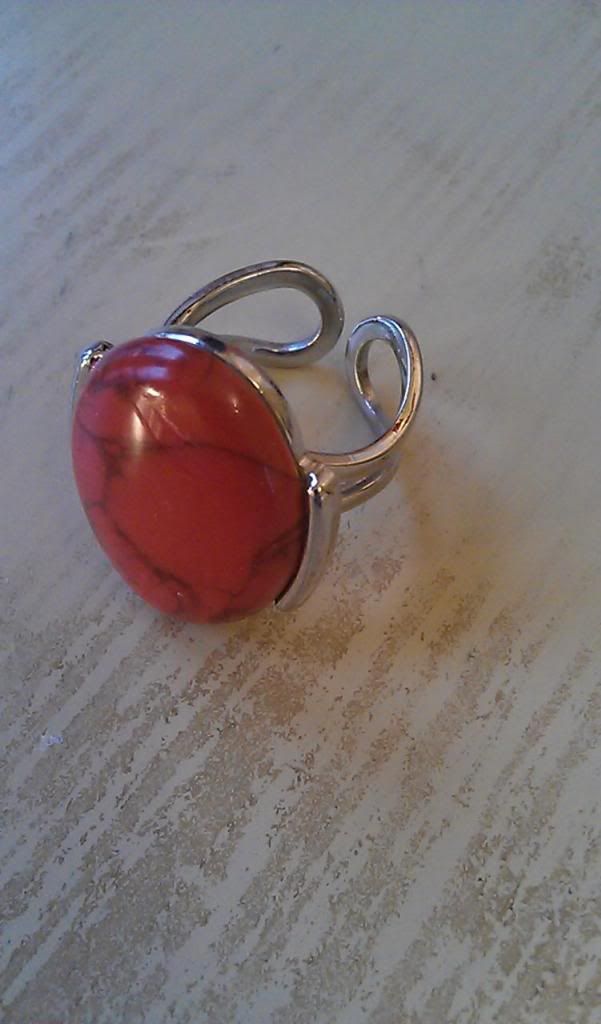 And I am sure I will not wear those things together but my mum kindly gave me this blouse. The material feels so soft and even though it is winter I am wearing it. I am always cold in it so it needs a cardigan when I go out. But yeah I wear it hehe. And that means something because usually I choose comfortable over stylish ;D How about you? //I have weird hairstyling here/fail
OK and this little goodie here made me go alllll crazy! It's a bag by Codello and I found it in a German department store but the day I came there to buy it I couldn't remember which floor I saw it at. Plus, the department store was kinda confusing me XD You never know where you were.
Also there were so many old people moving around...
(If anyone knows "Mäntelhaus Kaiser" in Hannover,Germany, they know what I am speaking about.).
In the end I found it in the men's section.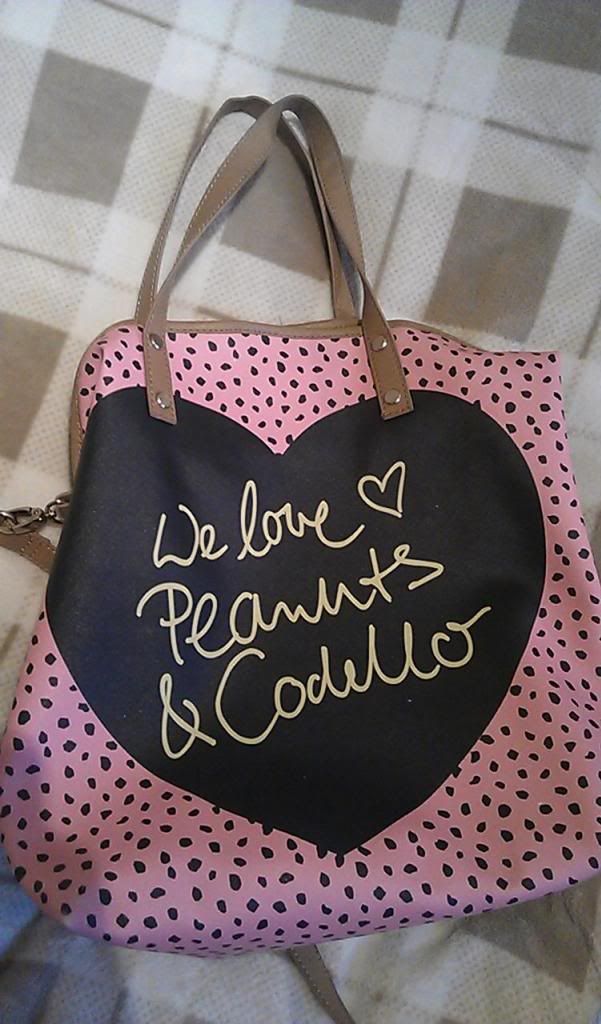 The best part is that you can wear it both ways ♥ (both sides)
It is a limited edition with the "peanuts" and I never really liked them a lot but now looking at the bag I find the cartoons quite cute. The first side is my favourite though.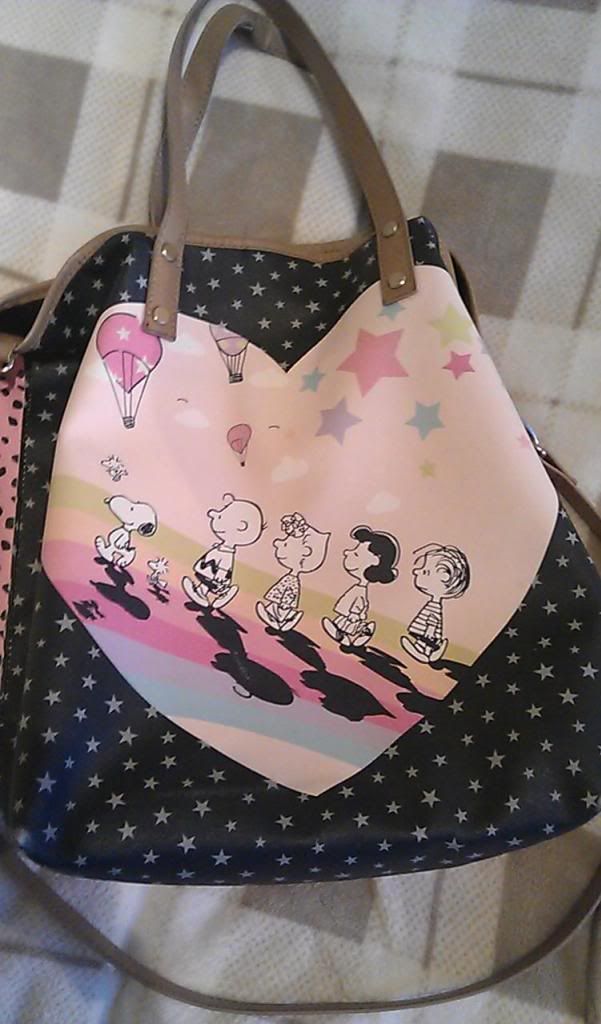 Partying in Germany ♥ My outfit was literally just that dress ~and underwear lol)
Our visit to the "local party hot spot" Zaza was a complete fail though. It was so crowded so we decided to go to a friend's place and have a little party there. We played some kind of dancing game and got in...well a very good mood. No pictures of that I am afraid. I have to ask for permission first. ♥
About that dress~
it's from Odell which is a nice store in Columbo, Sri Lanka. Don't get me wrong, I love it and I adore this country, the people, the food but each visit makes me so sad because we filthy, rich europeans can just buy everything we want there. For one euro, you can for example have a very nice meal at a restaurant and a dress like this is not expensive either. Today's distribution of wealth is so unfair...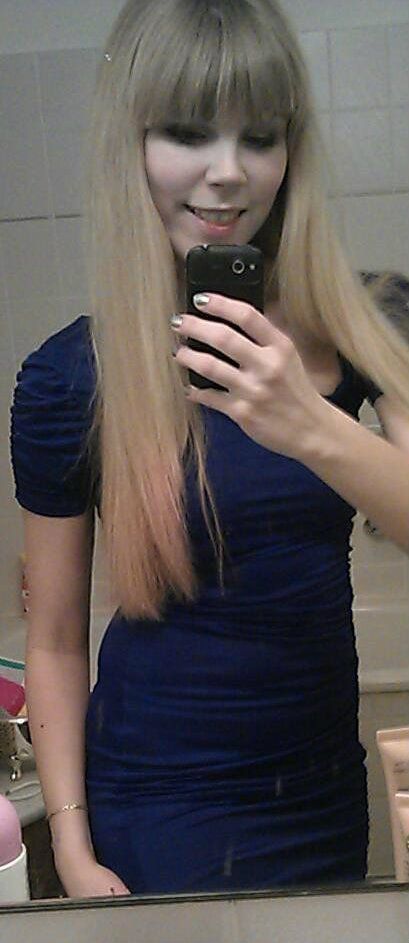 And last but not least, let's talk about Sunday when Julie and me visited a nice Asian restaurant. Unlike others, they do not serve the "cheap" common food but they do local specialities such as really nice Sushi creations, dumplings of all kind, many nice sorts of fish and meet and vegetables. So after going to Cosmo, you feel full but not too full.
Well unless, like us, you went to the chocolate fountain they have ;D
I only took a picture of the Sushi because there were always people standing at the buffet and it would be rude to publish their picture here.
This is the restaurant.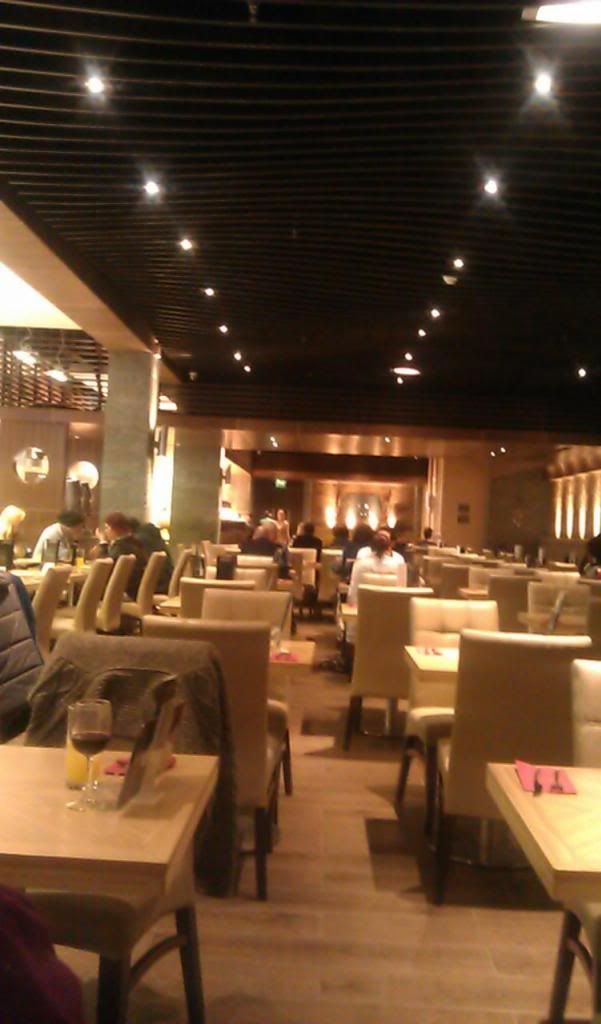 And OMG the staff was so funny ~
I need to tell you this!
When I approached the chocolate fountain and took quite a lot of chocolate, that member of staff (a guy) came to me and said "Look at you, greedy you!"
Just adorable hehe.
Make-up and outfit. I forgot the glue for my lashes in Germany...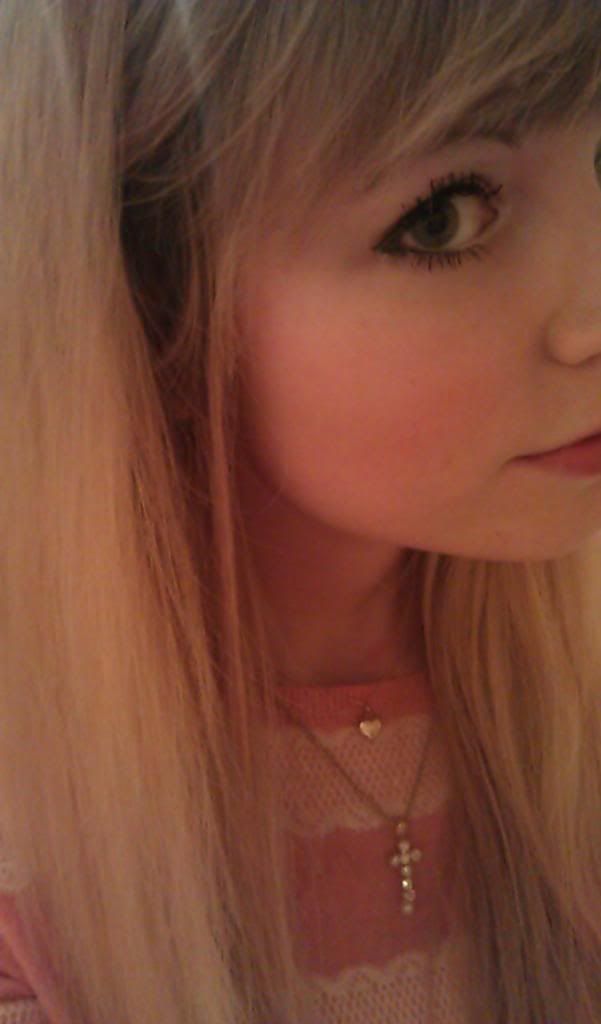 I need to clean that mirror. Sorry sweeties. And I guess white tights kinda make everyone look fat, right? Right? >.<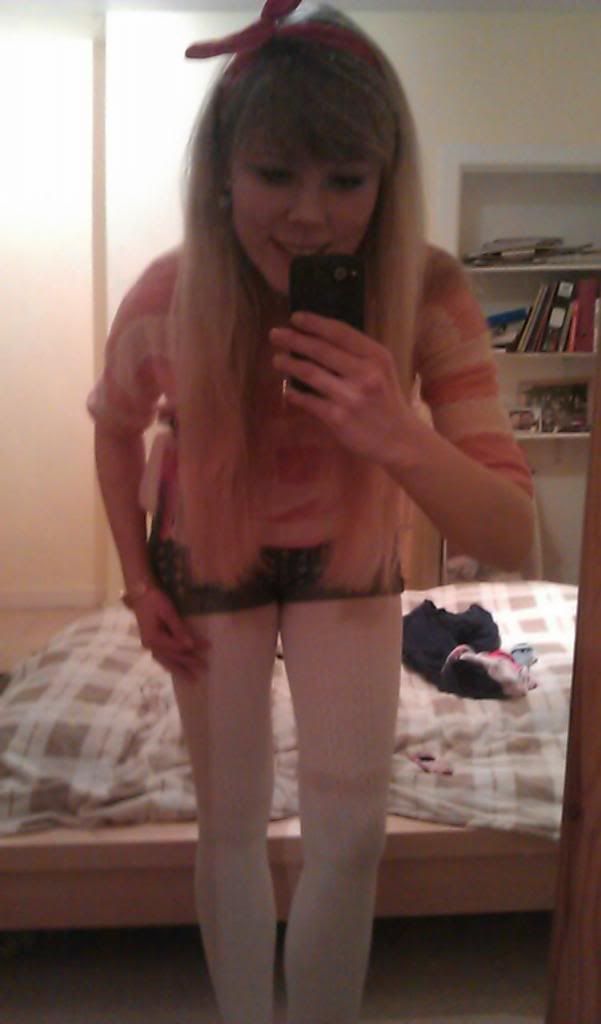 I am tired now but I think it is a good opportunity to catch up with blogs since I will not study. For the past days, I studied so much...So today is relaxing day.
This was a long post. Thank you for reading.
PS: Thanks of all the comments on my last post :o so many ♥